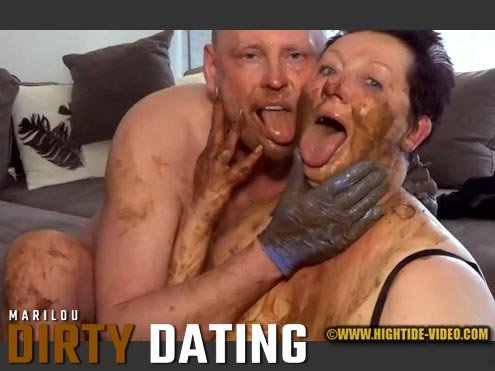 Just as we were preparing a new project with Marilou, we received a letter with an SD card and a note::
Hello Hightide, I met this guy on a dating site who is also a model of yours!!
His screen name is "One Male" .... hahaha...
Small world, isn't it?
We did some rehearsals to keep our hand in....hope you like it!
CU soon, Marilou & 1 Male
Do we like it? We absolutely LOVE it! While not as perfect as shoots done with the big equipment, this is as authentic as it gets. See what our models do when they're not getting dirty with each other on the set - they're getting dirty with each other in private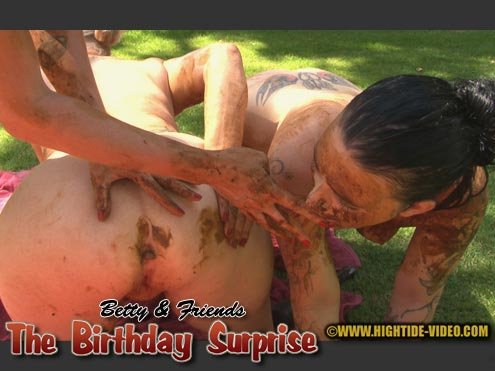 A message from Betty:
Hi there!
Strange days... :(( Hope you're all right!
Still the world keeps turning... Summer returned, and so did my birthday.
We were shooting on my special day, and EVERYONE made me believe they had forgotten about it!!
Still can't believe that I fell for it!! GRRRR!!! :):):)
Of course I got my birthday cake and my presents...plus an unforgettable day in the sun with two of my favourite girls ;)
Enjoy, Betty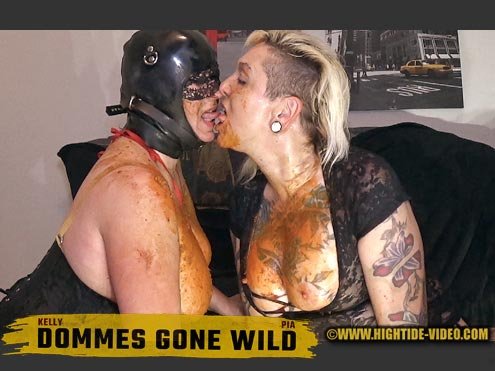 Stood up again by an unreliable customer, Misses Pia and Kelly took up where they left off in Switching Sides. With bellies full and wetness-level high, Pia eagerly continued to explore her submissive side and immediately confirmed that this was by far not the end. As we predicted before, once you cross that line, there's no way back. Don't you worry though - we haven't lost her as a toilet domme, but gained another scat slut as well...