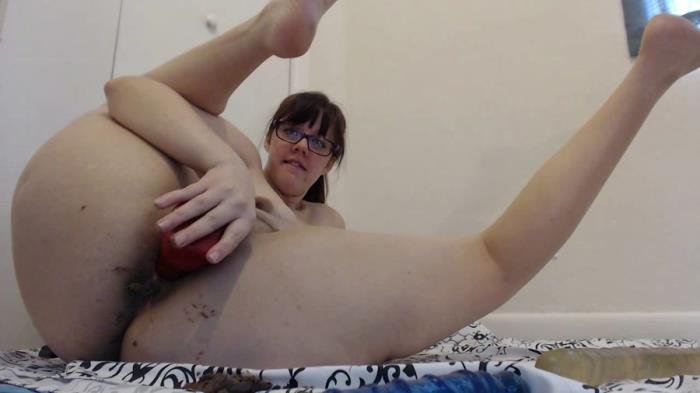 My longest video… Starting with a sexy flirt and strip, teasing with my pussy, giving close ups of my ass. I'm ready for a kinky, anal dildo fucking, and butt plug stretch in my shitty, naughty asshole. I make my asshole wet with my spit and pussy juice before the insertion of a small dildo… After a few good pumps, shit starts getting stuck to the toy. As I use bigger and bigger toys to gape my ass, more shit comes sliding out, I let the shit stick to the toy and push it back inside me and smear it around my filthy rim. I gape and prolapse my hole until my dirty rosebud is sticking out and I piss down my ass. The hot piss turns me on and helps me smear more…
After a good shit fuck to my dirty asshole, and plenty of poop left on the blanket to play with, I start to spread my hole with my fingers, and then with a speculum. As I play with my gape, I start to fart and a little more poop drops out. The speculum opens me wide and I let you see inside as I continue to tease and play with my shit… I take some poop from the pile and shove it back inside the opening, back up into my asshole, so I can shit it back out again! Rubbing, smearing, gaping, spreading, and extreme close ups in this sexy, kinky shit play video!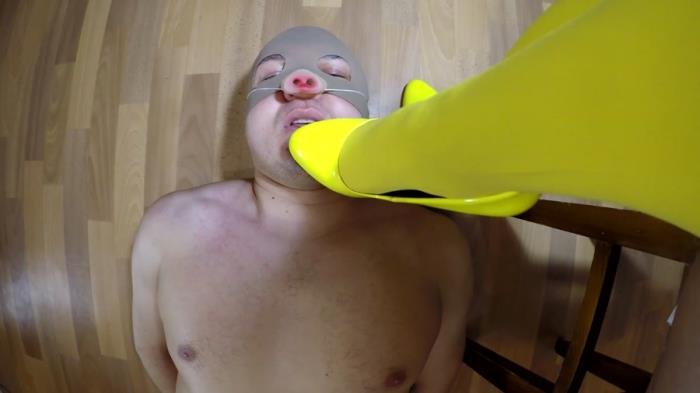 Well, Toilet Pig, I'm glad to see you again as my toilet. Today, you will not only perform your direct duties, but also do the washing of my dirty panties. I finish my load and rub it all around inside my soaked panties, smearing my diarrhea all over my luscious ass cheeks before teasing you. I smear the turd between my filthy cheeks before taking off my panties completely, showing off the load inside. I proceed to smear my stinky booty right in front of your nose, peeking out from between my legs and I savor the moment. So glad I got to share it with you! Now open your mouth, pig, and suck my filthy panty!

Early morning, and I have to poo. I've got an idea and actually I was thinking about it long time. I want you to taste me, I want you to take my shit, I want you to swallow my shit, I want to pooping straight to your mouth. Can I? Well this is not a question. I will do and I will push out to your mouth my huge and creamy poo. How bad you want to eat it? Are you being ready to open big and wide your little mouth and waiting for my delicious poo? I Sit on the edge of my chair and see you under my ass. I pucker a bit my asshole. I'm so ready to give my shit for you. Also excited. So go ahead and I show you how to open wide your mouth. It's coming, straight from my ass to your mouth. So huge poo. Will you swallow all? I gave my pee to taste it too. I love this shit. Also show a little prolapse in the video. I show in the camera how huge, creamy poo what you've got it. Is it tasty?